Blogger Meeting
Meet your favorite Hungarian travel blogger again at the Travel exhibition at the Blogger Meeting Point and listen to their experiences and travelling advices!
Programs
The presentations are in Hungarian without translation.
29th February 2020, Saturday
10.30 – 11.00 Navigátor
With a camera around the World
11.30 – 12.20 A sárga ruhás lány
Conversation with the girl in yellow about the indonesian travels
12.30 – 13.20 Talpalatnyi történetek
Conversation about the responsible travel
13.30 – 14.20 SztereoTrip – The travel podcast
Roundtable discussion
Travel brands: What is the secret to success?
14.30 – 15.20 Én & Italy
Walk by the Italian Riviera – From Toscana to the french border
15.30 – 16.20 Spabook.net
Everything about booking (ideas, pitfalls, complaints)
16.30 – 17.20 Nar Gourmet
Hidden treasure of Southeastern Turkey, or gastronomic heritage of the onetime Northern Mesopotamia
1st March 2020, Sunday
10.30 – 11.20 Vándorboy
Comparison of cultures with the eyes of a worldtraveler.
11.30 – 12.20 A Keletiből Hongkongba (,,From the East Station to Hongkong")
Why go to Central Asia? – The most beautiful places of the "Stans"
12.30 – 13.20 SztereoTrip – The travel podcast and Gergő Plankó
Vifon Beach: East-Indonesia
13.30 – 14.20 Nagyutazas.online/Petra
How religious holidays are celebrated in Turkey. Why and how you should travel to the country during Ramadan and the Sacrifice Feast.
14.30 – 15.20 alomutazo.hu
Baku: the new Dubai on the coast of the Caspian Sea!
15.30 – 16.20 NagyNiki
The naked truth about travel blogging – an honest portrayal of pros and cons of blogging by Niki Nagy lifestyle & travel blogger
More about the Bloggers
A Keletiből Hongkongba (,,From Budapest East Station to Hongkong")
As the editor of the Facebook blog "A Keletiből Hongkongba" (From Budapest East Station to Hongkong" I have visited 75 countries, on many occasions by train. I have travelled in countries such as North Korea, Iran, Russia, China, the "Stans" and Egypt. If you too are interested in the East, in people, history and culture, let's meet at the expo, and HERE.
A sárga ruhás lány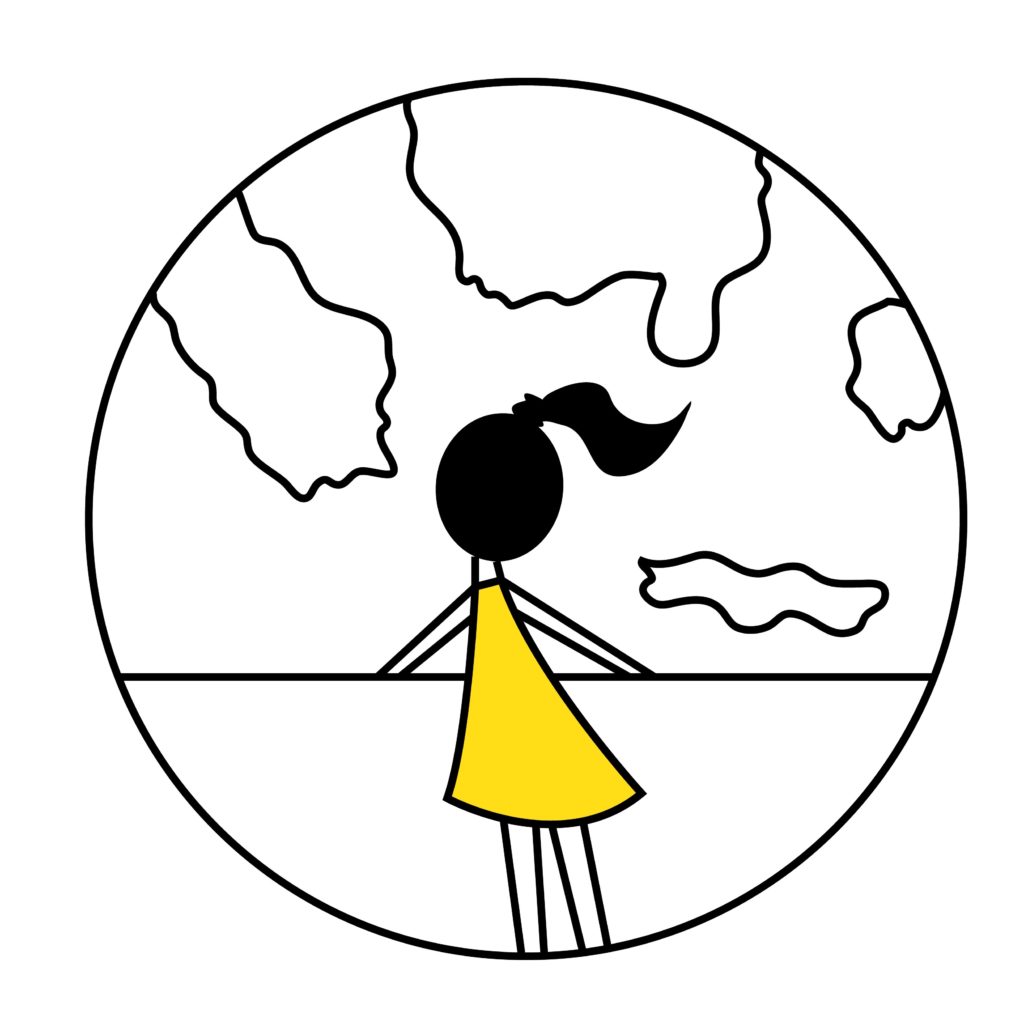 The girl in yellow, or sargaruhaslany.com is a travel blog. Mainly for Hungarians, in Hungarian language, specialised in Indonesia.
My name is Rita Harmincz. I am a freelance travel writer and blogger based in Indonesia. In 2014, I realized that life is more than sitting in an office in front of a computer and waiting all year for my 2 weeks holiday.
I made a decision, quit my job, sold my apartment and started to travel indefinitely.
After travelling through South-East Asia, China and Nepal I found Indonesia the most fascinating country I have ever been. Since then, I travel in Indonesia most of the year and write about it.
alomutazo.hu

Gabor L. Kelemen is a world traveller journalist, he has been in 111 countries untill this time. He is writing the alomutazo.hu dream traveller blog, started 3 years ago. The alomutazo.hu blog is about luxury travelling, you can read nearly 500 travel stories and see thousands of travel photos on the website and facebook.com/alomutazo social media site is attached to the blog.
Én & Italy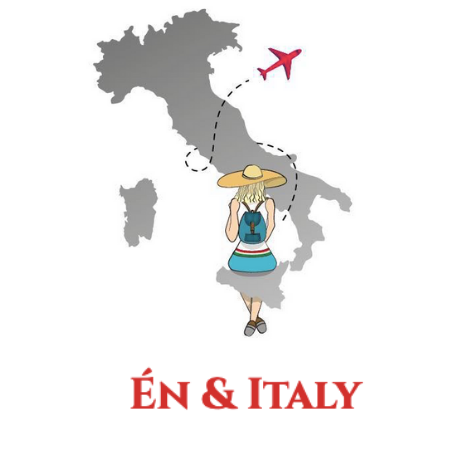 My name is Merci, I have degrees in Italian literature, Italian-Hungarian intercultural studies, teaching Italian language and Hungarian as a foreign language and I am also a travel blogger. I love all places in the world, but my biggest love is fabulous Italy. It's been almost six years since I first moved to Italy with a university scolarship. Back then I couldn't even imagine that I would stay for years to come and that I would live in four different Italian towns: Rome, Milano, Florence, Pietra Ligure. Furthermore that I would visit almost 200 Italian cities, from the Alps to the heel of the Italian boot, making my wildest dreams come true in the meantime.
On my blog I write about the adventures I encounter while traveling all around the country or just living the everyday Italian life.
NagyNiki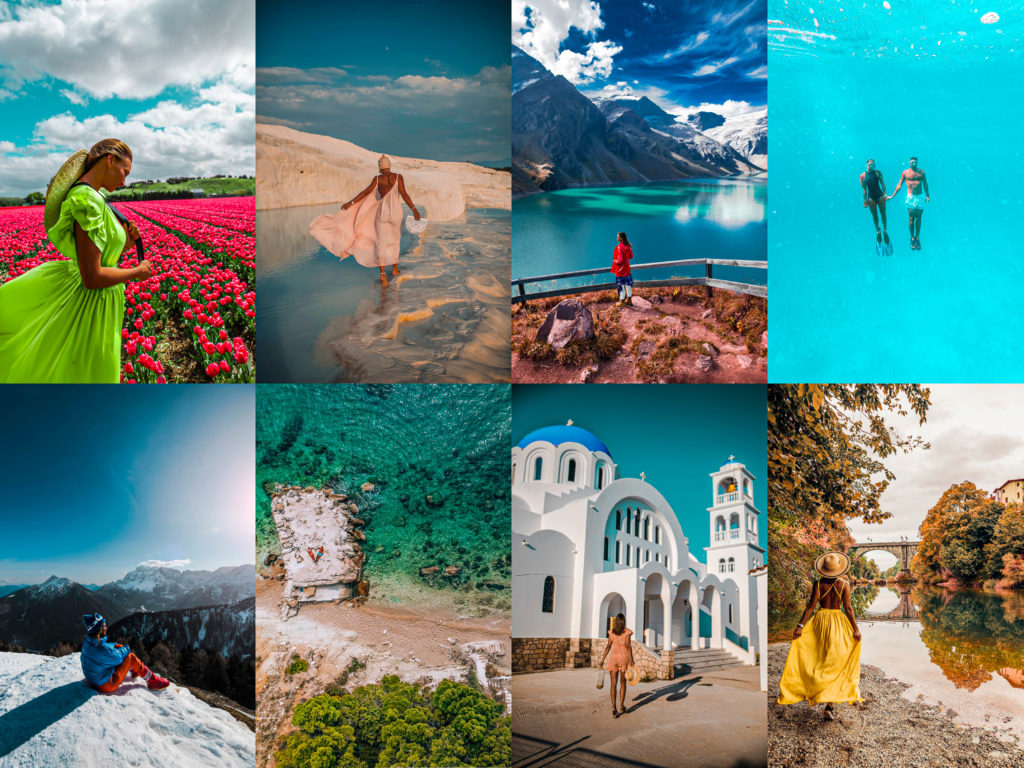 Niki has been managing her Instagram account of more than 44.000 followers for many years now. It originally started as a fashion blog which over time partially evolved into a travel blog. Wherever she goes with her family or friends she relentlessly keeps on creating special and colorful content that you simply cannot but notice. She has collaborated with several 5* hotels and even an agency offering sailing trips on the Aegean Sea. Her main focus is to create a unique world of photos whereby her followers will also want that experience for themselves and will want to visit that given destination. But it comes at a cost both for herself and her entourage to bring all this about.
What really lies behind creating a glamorous travel picture? What hacks do bloggers use to create the illusion of carefree trips? All this will be revealed as never before resorting mainly to her own experience but not completely excluding that of other travel bloggers either.
nagyutazas.online/Petra


My name is Petra Baricza, I am the author of the Hungarian blog Nagy utazás (nagyutazas.online). I moved to the Turkish capital at the age of 23 because I had fallen in love with a Turkish man. For me, the Middle-East was not a tick on a bucket list. It was my life. I spent 9 years in Ankara, where I studied, ran a small business, worked with refugees and diplomats. Meanwhile, I learnt the language, obtained citizenship, moved twice, got married, got divorced, and lived through a military coup attempt.
I moved back to Hungary in 2017 with loads of stories and two cats. I did not experience the culture shock this time, the bubble I had grown up burst by then.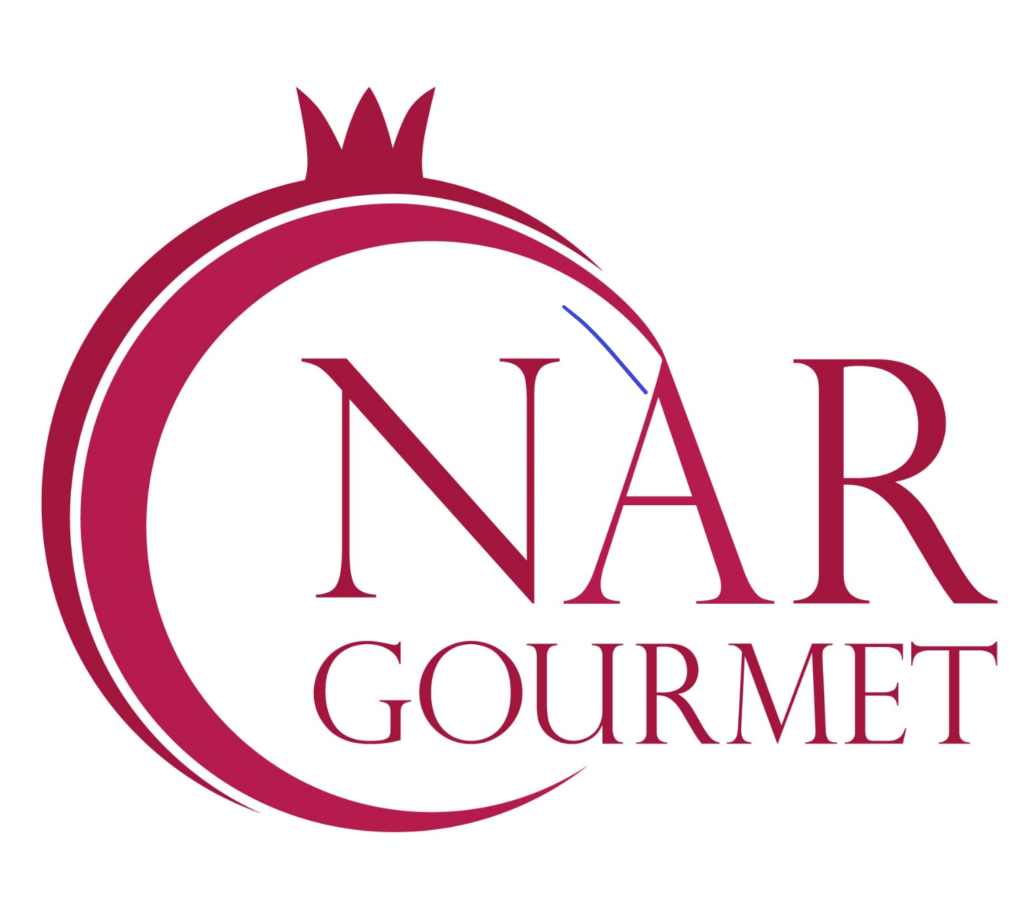 Nar Gourmet
Ágnes Tóth has been working in the field of Turkish culture for 15 years. She founded the Nar Gourmet brand 4 years ago aiming to show the richness of Turkish gastronomy through culinary courses, breakfasts, thematic dinners and gastro tours to Turkey.
Navigátor
Csapó András is a young director and cameraman from Budapest, Hungary. Since he was a child, he has mostly been interested in two main things: travel and nature. He graduated from SZTE University in Environmental studies BSc in 2014 and from ELTE University in Science Communication MSc in 2017.
A few months later he decided that he wanted to explore South-East Asia and make documentary movies. He moved to Indonesia for one year and took part of a scholarship, called Darmasiswa at Udayana University. He also founded his brand called: Navigátor.
In Bali he began to work with Rita Harmincz and András Mátai, who are well known travel bloggers in Hungary. In June 2018 they made four one-hour-long documentary movies about Indonesian ethnic groups. The title of the series is "Four faces of Indonesia". These movies debuted on television in 2019 January. One episode of the movie series was shown in Bali at The World Conference on Creative Economy.
He is 28 years old, but already visited 4 continents and 30 countries. Last year he made a documentary movie with a small movie crew, about the elephant tourism in Chiang Mai Thailand.
Spabook.net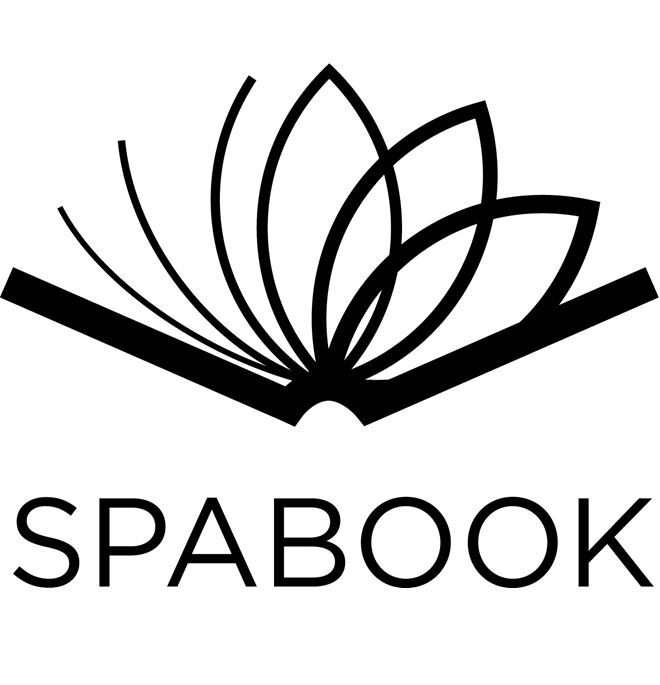 Tamás Kassay – Spabook – backpacker, wellness traveler, first spablogger of Hungary: I love adventures, so I explore the world with my backpack. Baths are my passion, whether it's natural living water or among the modern, extreme pools. Furthermore, I am thirsty for knowledge and I love to share what my experiences throughout my journey. To my travel-minded readers, I always happy to help with travel issues, route planning and hotel reservations. With the lovers of baths, we meet personally on Spabook Bath Tours.
My favorite region is Southeast Asia. I've had unforgettable experiences in Georgia, once I woke up in a village of 16 houses among the high mountains of the Caucasus in Azerbaijan, slept on Shinkansen train in Japan, took a bath in a hotspring in Australia and swam in one of the world's highest pools in Hong Kong. I'm also keen to visit Europe, especially Italy, but I am also eager to go to towns in the Hungarian countryside. I am happy to share these experiences on Spabook in the form of pictures, videos and writings.
SztereoTrip – The travel podcast
by Dóra Deák, Zsombor Novák, Dániel Somodi


SztereoTrip is Hungary's first travel podcast started in 2018. A new platform who's goal is to bring back a slice of the world with the help of passionate travelers in order to promote understanding and acceptance of other cultures. We also pass on tips and tricks to those about to travel somewhere new and exciting. You can depart on a one-hour imaginary trip with us every fortnight. We are always happy to discuss any travel related topics, feel free to approach us.
Talpalatnyi történetek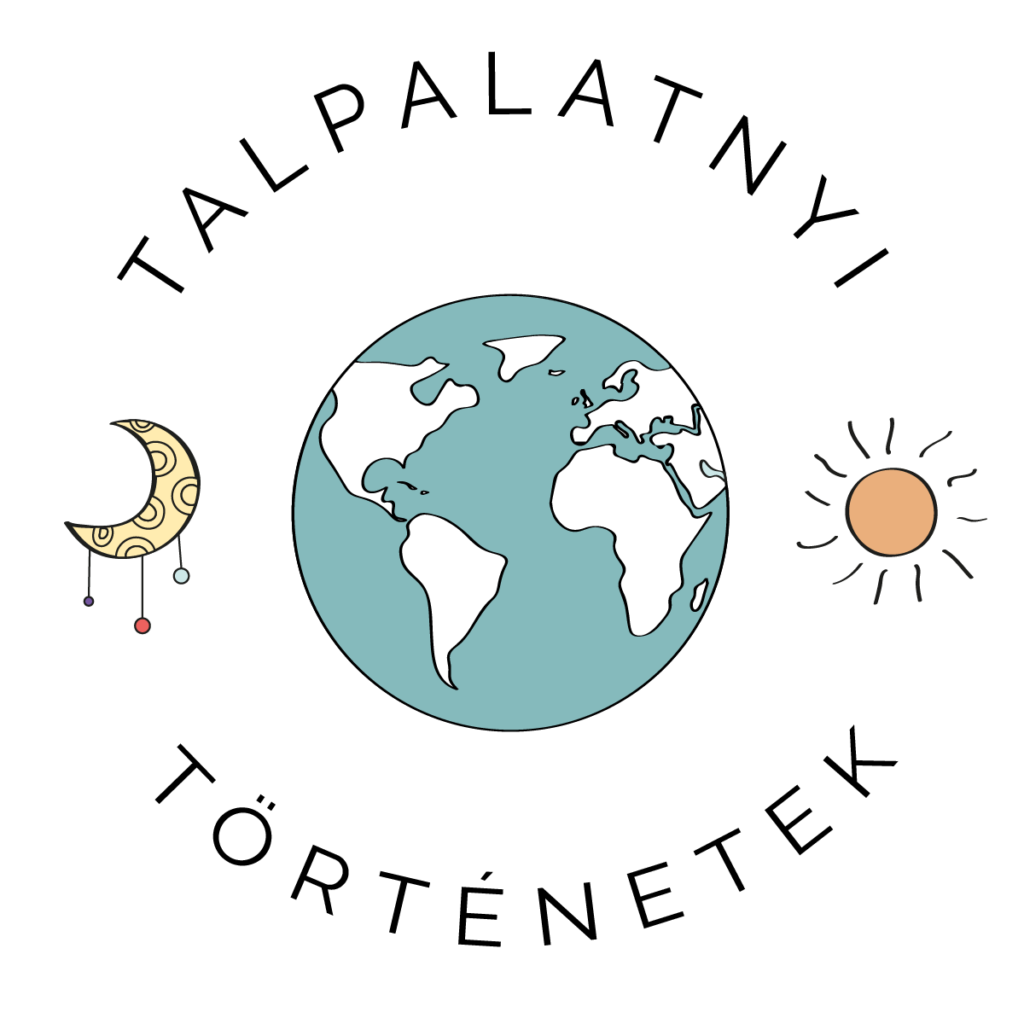 A couple of years ago, after our wedding, we made up our minds and got out into the big world, with two little backpacks. The experiences we gained through wondering around, not only made us more open-minden, understanding but completely changed our lifestyle. Thanks to the experiences we gained through wondering a round, now we focus on zero waste and conscious traveling on our blog as much as we write about our travels. From our first dedicated zero waste travel in 2017, we came back only with 45 gramms of waste produced in 10 days. It is really important for us to spend time with local people and get to know their ideology. These are the topics we can share with you at our table and you can see and touch which alternatives we use or tools we bring with us to reduce our waste while traveling.
Vándorboy
Gábor Csonka (vandorboy.com) blogger, world traveller. Travelled more then 156 countries as independent traveller, backpacker.
His experience used by many travel agencies, wrote programs for them, and worked as a tour leader as well.
Studied religion philosophies at Buddhist college, and later got degree as a marketing manager as well.
Now he organises the biggest independent travel festival in Hungary.
The organizers reserve the right to change the program!