Unpaved Roads Festival
Location: Gallery A1
Date: February 25-26, 2023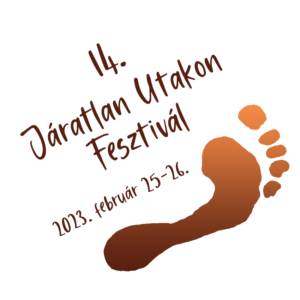 This year, the Unpaved Roads Festival will be held for the 14th time, Hungary's largest event aimed at independent travelers. The most traveled Hungarian, Vándorboy, dreamed up the concept, in which independent Hungarian travelers meet twice a year, exchange ideas, help each other and tell their followers personally about their trips, who also have the opportunity to ask questions. The festival already has prestige, as we are already approached by presenters we could not address before. The event receives very positive feedback, the team has already been turned into a second family and we keep the usual standard year after year. This year, we are organizing nearly 100 screening presentations, book launches, film screenings and roundtable discussions on travel topics.
Known independent backpackers, travelers, bloggers, and extreme travelers from across the country gather to share their stories and experiences with curious audiences eager to travel. They inspire, give ideas: when, where, how, why and for how much you can and should travel. Of course, there will be an opportunity to ask the presenters after the presentations and to talk to them.
We also organized the roundtable discussions according to different themes – so you can express and discuss much more individual questions and problems more easily and interactively. A good mood and inspiration are guaranteed. We look forward to seeing you!
People you can meet:
Camino Steve, Viktor Zicho, Laci Turi, Mea Baráth, Female Yeti, András Csapó, Dr. Teofil Fülep (VeloTeoFoto.net), Ádám Gerhát, Balázs Gyémánt, Rita Harmincz, Gergely Ivasko, Tamás Kovács, Ábel Krulik, Marci Mayer, Árpád Molnár László, Péter Molnár, Péter Murányi, Kinga Müller, Ferenc Rapcsok Csito, Eszter Scheili, Ágnes Simigh, Dr. Gyöngyi Valiskó, Petronella Szabó, Roland Szabó, Zsófia Szijártó, Anna Szikszai, András Sztaniszlav , Sándor Szűcs M, Adrienn Utazosaurus, Gyöngyi Valiskó, Gabriella Varjas, Zoltán Varga, Attila Prelovszky