Gold parking ticket
To make our access to the exhibition even more convenient and faster it is possible to buy a GOLD parking ticket for HUF 15,000 (gross) / day. The GOLD parking ticket can only be used with a pre-purchased ticket or with a valid invitation for the event.
The GOLD parking ticket can ONLY be purchased in advance online or through the app, this is not possible on site.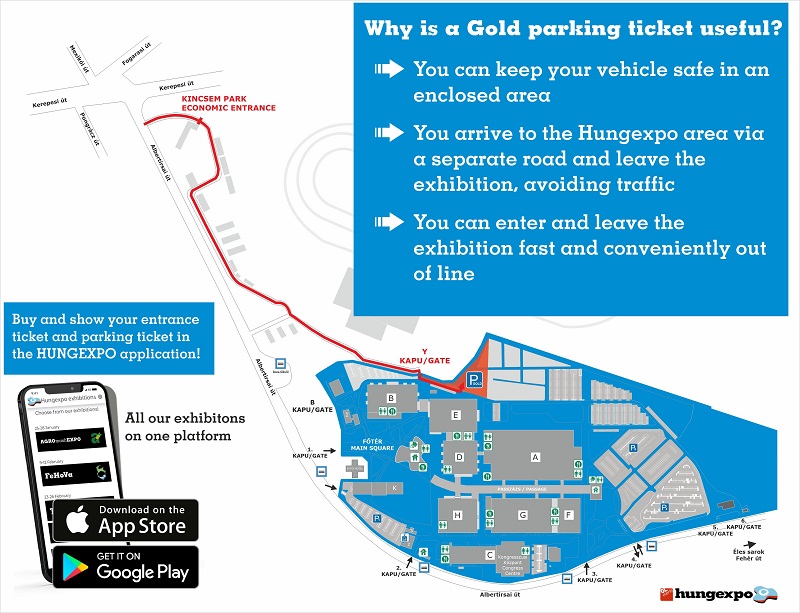 IMPORTANT: If you receive an invitation, please register in advance online!
Please note that the parking ticket is only valid for the day indicated in the name,
please pay attention to the date!
The ticket cannot be refunded after purchase!